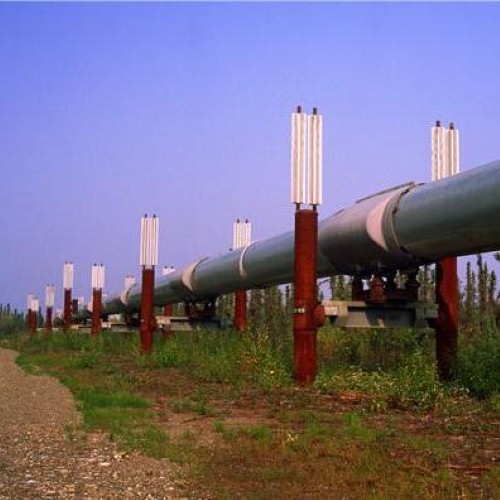 One of the biggest problems for oil investment in the U.S. in recent years, more than slumping demand or environmental regulations, has been the difficulty the industry has faced in expanding its existing network of pipelines.
Researchers at the University of Arizona hope they might have a solution to some of these problems, though, with a new technology that could replace traditional pipelines.
The new approach makes use of materials initially developed for the aerospace industry – a sort of plastic honeycomb that, when wrapped in resin-saturated carbon fiber fabric, can be just as strong and durable as steel and concrete piping at a fraction of the weight.
This material is created from several reasonably environmentally-friendly components, which offers some advantages, but more importantly it can be layered onto existing pipe such that single sections can stretch thousands of feet without needing a joint.
Normally, pipelines require a joint between sections every few dozen feet, or less, which both takes up manpower and represents a significant risk of leaking.
"There are really two aspects to this invention," said Mo Ehsani, the professor at the University of Arizona who developed the process. "One is this new type of lightweight honeycomb pipe. Second is our ability to give clients an endless or infinite pipe, without a joint. That is a big, big breakthrough in the pipeline industry that has implications for natural gas, oil, water, and sewer pipes."
The University of Arizona's pipelines are constructed by wrapping the materials around a sort of pipe, known as a mandrel, and sealing them together. By sliding most of this pipe off the mandrel, further materials can be added and sealed to the previous piece. Because this process requires no significant moving parts, it can literally be loaded into the back of a truck and done on site with local workers, only requiring the delivery of materials, rather than completed pipeline sections.
"We could make a section a mile long," noted Ehsani. "Of course, every thousand feet or so, you'd need an expansion joint so the pipe can breathe, but this would certainly not be the same concern we have today, where we have to put a joint every 20 feet."
Ehsani actually first developed this material decades ago with the intention of using it to patch leaking pipelines, broken bridges or even buildings.
The technology could be well-positioned for rapid development, as Reuters notes that limitations in the ability to manufacture key components of pipelines threatens to slow down many projects.