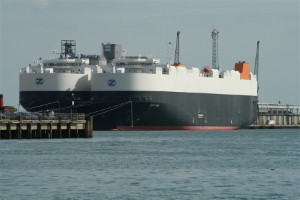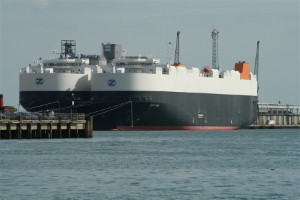 The energy sector as a whole has rarely had a particularly positive reputation, and "Big Oil" often bears the brunt of that ill will. But to a large extent the conception of oil as a monolithic industry that can be summed up in a term is misguided.
For the most part, this negative attitude can be attributed to a few different problems, summed up by the perception that a few massive companies rake in unjustified profits at the expense of the public and the environment – an attitude that has stuck around since the days when Standard Oil was really the only name in the industry.
This view is hardly fair, though, for a variety of reasons. First and foremost, most energy companies, though they might make tens billions of dollars in profits, actually have relatively low profit margins compared to much of the private sector.
Profits are generally held in check by the excessive costs of exploration and adding new production, a critical process for maintaining both these companies and the country's energy supply. The difficulty facing the oil industry has actually been recognized by both state and federal governments in the form of major tax exemptions for the costs of exploration.
While there are many arguments that could be made about how some oil companies have responded to environmental concerns, ultimately the public should be wary about placing too much blame on the energy sector. Though the public has spoken loudly about environmental damage, they also insist on low oil prices, making it difficult for any one energy firm to implement environmental policies unilaterally. Unless consumers actively seek out greener oil companies, less eco-friendly competitors are likely to undercut a company's prices.
Finally, the energy sector actually involves a wide range of different companies with their own particular roles to play in discovering, extracting, transporting, refining and distributing oil and petroleum-based products.
The Giants
According to PetroStrategies, the very largest oil companies in the world are, perhaps unsurprisingly, national oil firms such as Saudi Arabia's Aramco and the National Iranian Oil Company. Indeed, 15 of the 20 largest oil companies are state-owned and the entire private sector accounts for less than one-fifth of the world's oil reserves.
The first American company on the list, and the first publicly traded company as well, comes in at number 17 with ExxonMobil, followed soon after by the U.K.'s BP Corporation. Behind ExxonMobil in the U.S. are ConocoPhillips and Chevron Corporation, while Netherlands' Royal Dutch Shell and France's Total round out the so-called supermajors – the six largest publicly traded oil companies commonly identified with "Big Oil." Some of these companies focus more on gas than oil, but all controlled at least 3.7 billion barrels of oil and 22 trillion cubic feet of natural gas as of 2007.
The Smaller Players
Following Chevron, the smallest of America's supermajors, the country sees steep drop off to companies like Anadarko Petroleum and Devon Energy. While Chevron produced 632 million barrels of oil and 1.8 trillion cubic feet of gas in 2006, Anadarko reached only 86 million barrels of oil and 644 billion cubic feet of gas. However, dozens of other companies took part in the industry, with 50th-ranked Berry Petroleum generating 7.2 million barrels of oil and 12.5 billion cubic feet of natural gas.
Beyond these smaller producers, there are also hundreds of so-called oil services firms that provide help with surveying potential oil reserves, constructing new oil wells, operating oil rigs and maintaining pipeline systems. Most notable in recent years is probably Halliburton, which gained prominence when former head Dick Cheney was elected vice president, and TransOcean, which was associated with the tragic accident in the Gulf Coast. However, dozens of others help operate the hundreds of thousands of American oil wells, often specializing in particular types of wells.